AT FIGLS, WE'RE NOT ONLY
FOCUSSED ON EXCELLENT TIPPLES,
BUT FANTASTIC NIBBLES AS WELL.
It's a winning combination that makes patrons of all ages feel right at home in our relaxing beer garden and keeps them coming back. And with the hearty warmth given off by our outdoor fireplace, guests can enjoy a Wiener schnitzel, a rack of spare ribs or our legendary Figls burger all year round.
We look forward to welcoming you at Grinzinger Straße 55 in 1190 Vienna! Figls is open Monday to Sunday from 11:30AM to 11:00 PM. The kitchen is open daily until 10:00PM, on Sunday until 9:00PM.
RESERVATIONS +43 1 320 42 57 email hidden; JavaScript is required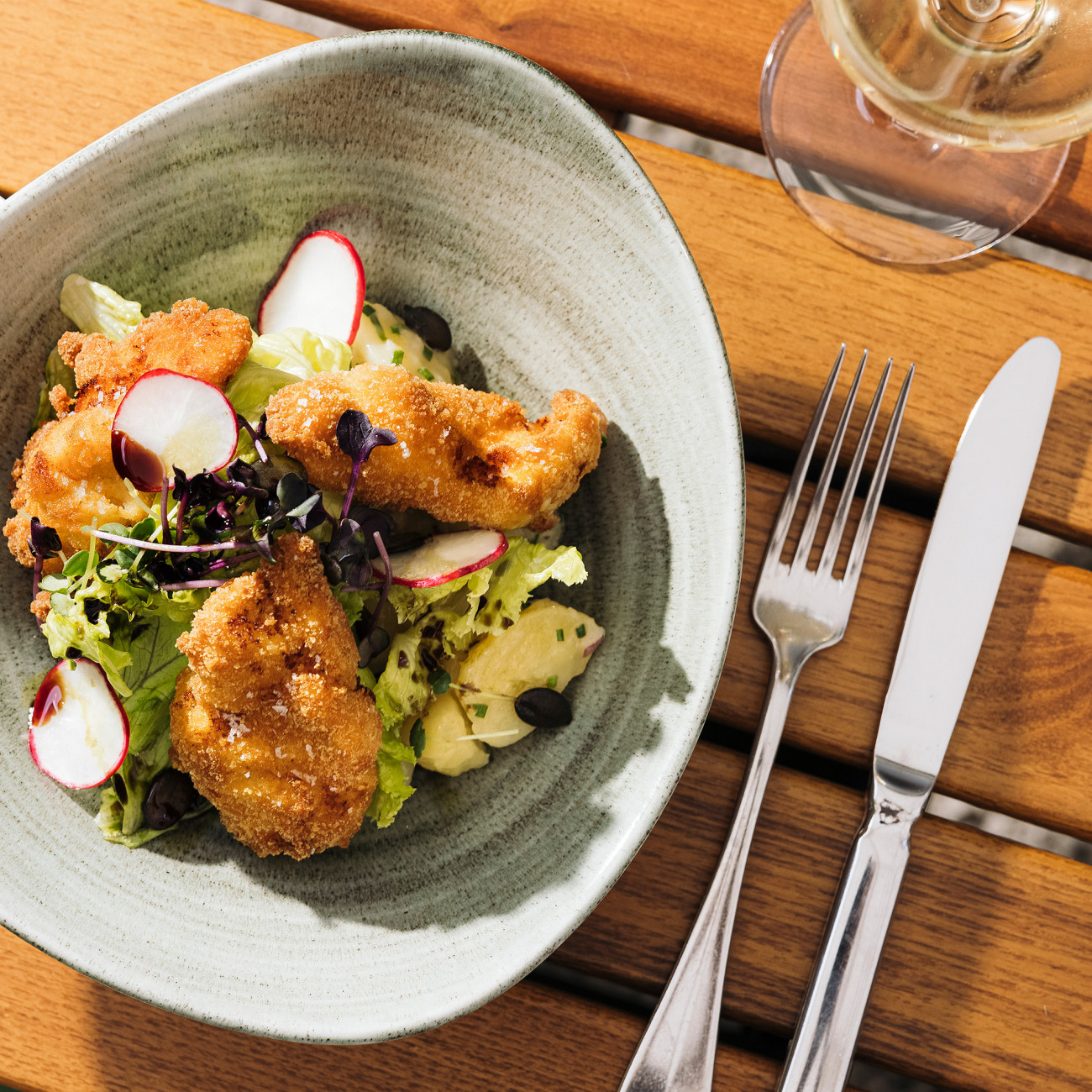 In our menu, you'll find traditional staples of Viennese taverns right alongside international specialties and excellent salads. And they all get along great—just like our vast selection of tap and craft beers does with our fantastic wines.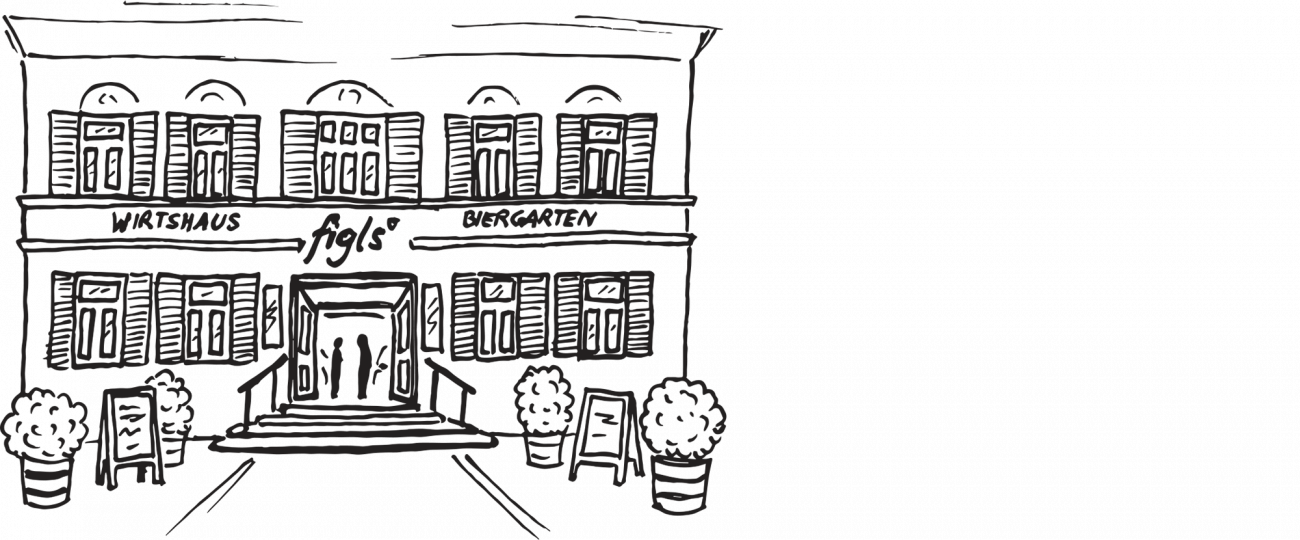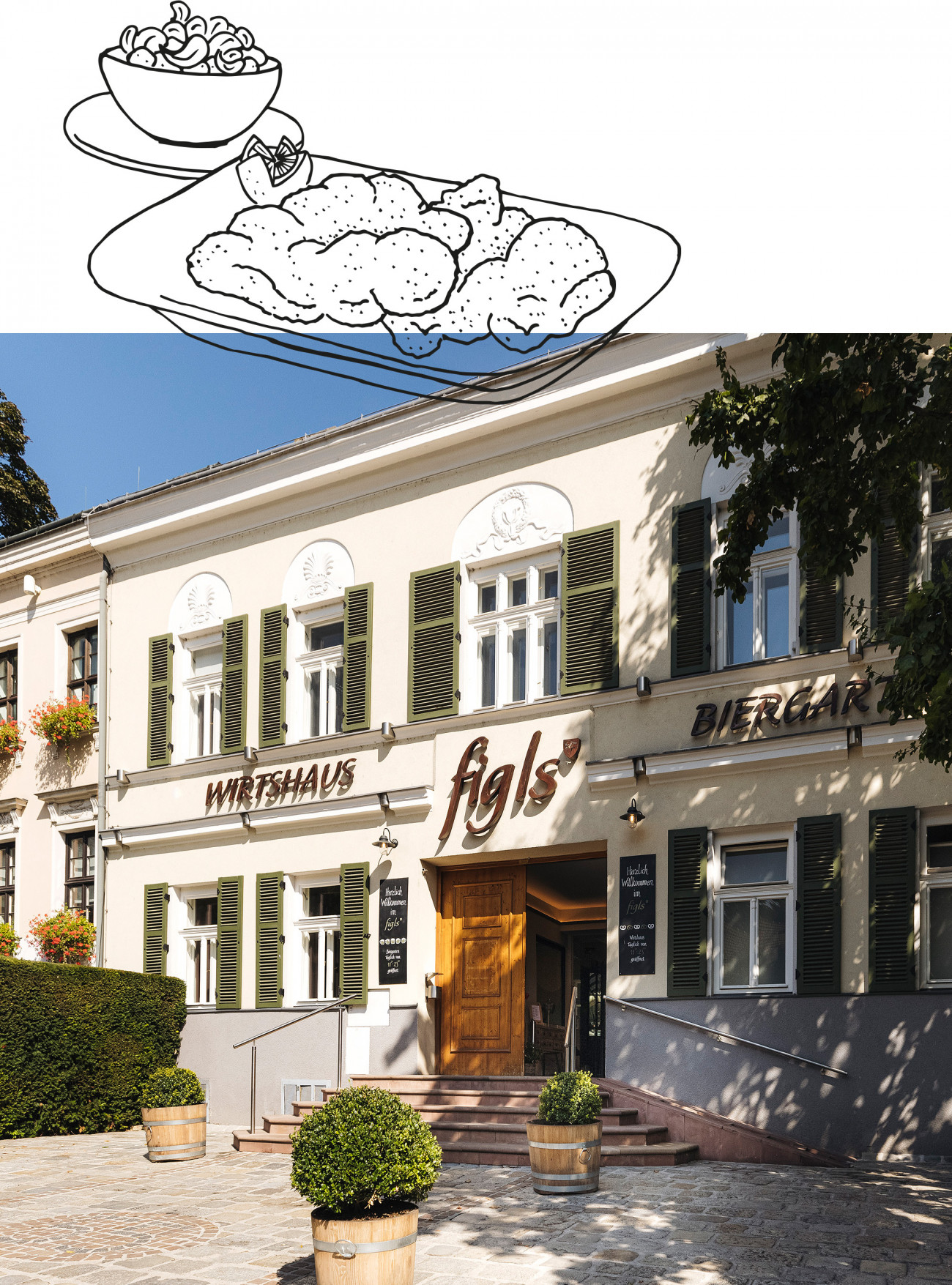 In 2004, we renovated the old Figlmüller Heuriger—a traditional Austrian wine tavern and fulfilled a lifelong dream of ours to open up a genuine Viennese beer garden. While the cosy décor and inviting chestnut trees provide the charm, it's our guests who make Figls a truly one-of-a-kind place.
YES! WHY, YES, I DO!
CELEBRATE YOUR BIRTHDAY,
CHRISTENING, WEDDING OR LIFE!
At Figls, the choice is yours. From festive family get-togethers to private business lunches or dinners, we'll create the perfect ambience for you to celebrate with family, friends or co-workers. Ask us for an individual offer!